About me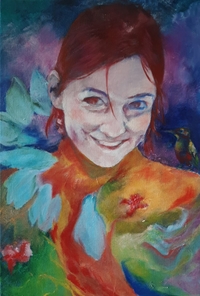 I am a postdoc at the Max Planck Institute for Mathematics in Bonn. Before this I was a postdoc at the Department of Mathematical Sciences at Copenhagen. I was a DPhil student at the Mathematical Institute of the University of Oxford, working with Ulrike Tillmann on topology of manifolds and cobordism categories. I was also a DPhil student at the Earth Sciences Department of the University of Oxford working with the late Martin Brasier on morphology of Ediacaran organisms. Before that I wrote my master's thesis on quantum gravity with Renate Loll and Tom Ilmanen at the Institute for Theoretical Physics of Utrecht University.
Within mathematics I am interested in algebraic topology, particularly in the study of manifolds, cobordism categories and topological quantum field theories, and I am also interested in creating and learning about palaeontology, physics and art.
Co-authors and collaborators
Links
Check out Meromorf press from Hester Breman
Check out Picture this Maths, with among many amazing illustrations of what maths is all about, also my post on defining what topology is and explaining a bit about my research.
Check out my mother's artwork
Contact
reneehoekzema_at_mpim-bonn.mpg.de
Vivatsgasse 7, 53111 Bonn, Germany